Top Shelf Health and Wellness Options in Columbia, MO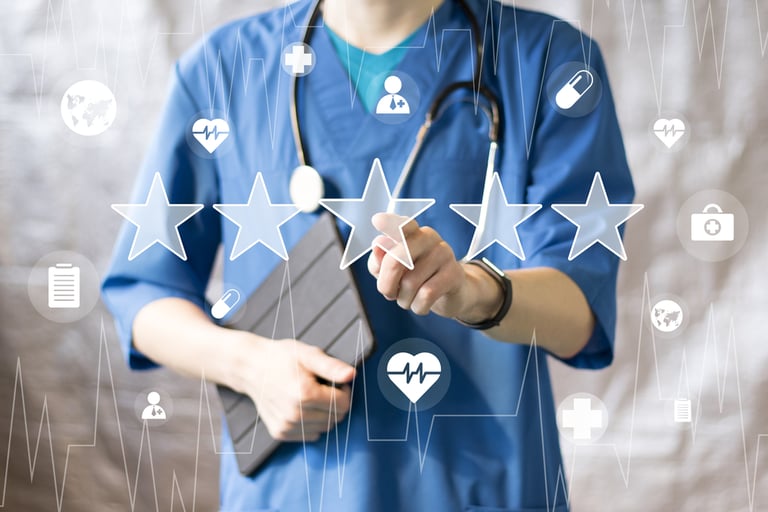 Town and gown have found the formula for success in Columbia, Missouri. We're blessed with a balanced mix of large corporations, small businesses and public institutions. In addition to all its other amenities, including more than 66 miles of scenic of trails, great restaurants and shops, and more, Columbia residents can rest easy knowing exceptional health care is always only a few minutes away.
Columbia's health care centers contribute greatly to the city's economy and attract top medical professionals, specialists and educators — helping to make it a popular choice for retirees.
A Wealth of Wellness
Columbia boasts four health care systems — University of Missouri Health Care, Boone Hospital Center, Truman Memorial VA Hospital and Landmark Hospital — and, as a result, an impressively large number of hospital beds per capita.
In May 2018, health care practitioners made up 9 percent of those employed in Columbia. With another 2.8 percent working in health care support, that contributed to a total of 11, 210 people employed in health care-related fields.
MU Health: A Stroke of Good Fortune
University of Missouri Health Care includes University Hospital, Ellis Fischel Cancer Center, Missouri Orthopaedic Institute and Missouri Psychiatric Center, as well as more than 50 clinics based throughout mid-Missouri.
The MU Health Care system has more than 600 hospital beds, and employs more than 6,900 people, including 720 medical staff members.
In October 2018, MU Health Care unveiled a 16,964-square foot expansion and renovation of University Hospital's emergency department to meet growing patient volumes.
In March 2019 it became the first and only institution in mid-Missouri to earn the Comprehensive Stroke Center certification from DNV GL Healthcare, reflecting the highest level of expertise for treatment of serious stroke events.
MU Health Care's new NextGen Precision Health Institute is under construction and scheduled to open in fall 2021. The 252,000 square foot five-story complex will be home to 60 researchers and their teams.
Boone Hospital: A Boon for Residents
Boone Hospital Center opened in December 1921 and was the first public hospital in Boone County. Boone Hospital ended its 30-year affiliation with St. Louis-based BJC HealthCare and is now operating independently.
Boone Hospital employs more than 2,000 staff members, including 350 physicians. The 780,000-square-foot hospital and four patient towers hold 392 beds. In 2016, it opened its $20 million Nifong Medical Plaza on the city's south side.
Boone Hospital has also been named the number one hospital in central Missouri and number five overall hospital in the state by U.S. News and World Report. It is the only hospital in mid-Missouri with a 5-star rating from the U.S. Centers for Medicare and Medicaid.
Truman VA: Serving Those Who Serve
Truman Memorial Veterans' Hospital is one of seven medical center facilities in the VA Heartland Network, a Veterans Integrated Service Network (VISN). The facility offers comprehensive care including primary care, medical and surgical specialties, behavioral health, physical and occupational therapy and pharmacy services. Truman VA has a total of 126 beds, and more than 1,500 total employees.
In addition, the hospital is a referral center for heart care services including open-heart surgery, and also offers additional services including audiology & speech pathology, social work services, podiatry, prosthetics, urology and vision care.
Landmark Hospital: Making Its Mark
Columbia's newest Landmark Hospital facility, a 23-bed premier critical-care hospital opened in 2020. Landmark Rehabilitation Hospital, situated adjacent to it, was the original hospital built in 2009. It now serves as a 16-bed premier rehabilitation hospital. Both Landmark Hospital and Landmark Rehabilitation Hospital are located less than two miles from the University of Missouri campus and provide solutions for patients who require extended hospitalization, including high acuity rehabilitation hospitalization for brain injury, stroke, fractures and other complex neurological and orthopedic conditions.
Putting the "Well" in Dwell
In addition, Columbia offers numerous other health and wellness-related resources, including mental health support such as Burrell Behavorial Health and CenterPointe Hospital, plus fitness facilities, spas, The Activity & Recreation Center (ARC), The Columbia Farmer's Market and more.
The benefits of an active college town can be reaped by everyone, including those 55+. That could be you, if you make the move to live at Linkside!